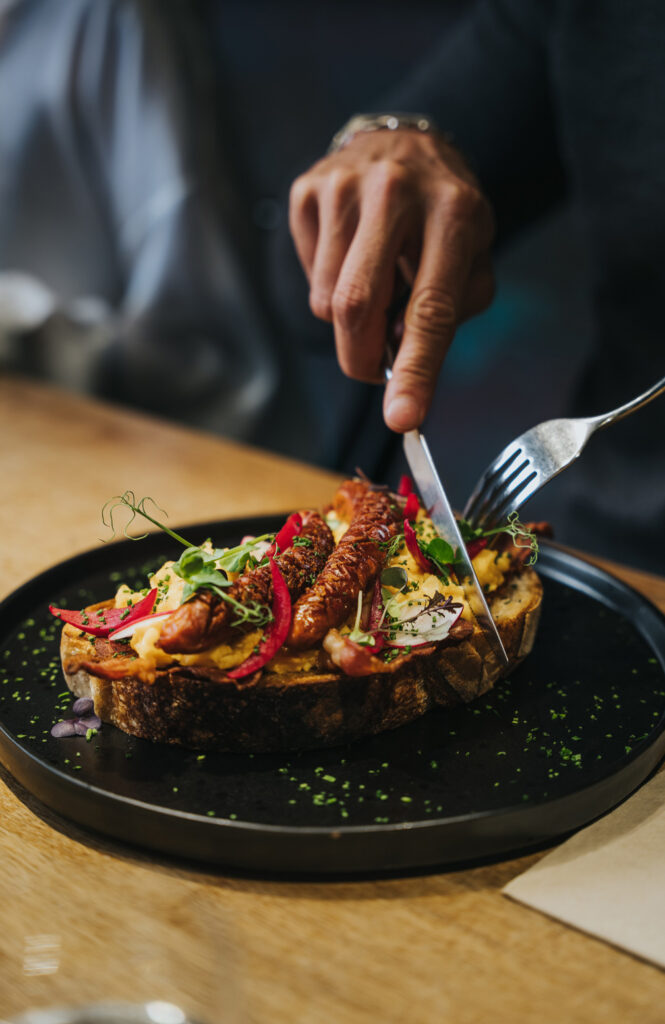 Since 2014, our primary goal has been to provide breakfast and brunch as a high-quality gastronomic experience for our guests. From this endeavor comes the term Respect Breakfast. 
We try to do our best for our guests, so that their day with us starts off great, no matter what time it is.  We prepare our dishes from carefully selected ingredients with great respect and love, to the best of our knowledge.
Our commitment to being environmentally conscious drives us to ensure that our ingredient we use meets our standards for sustainability.
Come to us and slow down the world rushing around you and treat yourself to a magnificent breakfast in the company of some dear friends or family members. Have the most beautiful day after so you can be the best version of you.
Respect yourself. Respect breakfast.
"Breakfast is everything. The beginning, the first thing. It is the mouthful that is the commitment to a new day, a continuing life." ‒ A. A. Gill.
Book A Table
You can make reservation between 8:00 and 10:00, then from 14:00 to 16:00.
During these periods we can reserve up to 50% of the restaurant's capacity.
However, we also welcome walk-in guests throughout the day.